Yellowstone Cast Guide: Every New and Returning Season 5 Character
Yellowstone season 5 features 1883's Dawn Olivieri in a major villain role. Here are the other cast newcomers in the fifth season of Yellowstone.
The Yellowstone cast for season 5 includes several newcomers to Taylor Sheridan's flagship Neo-Western series. As John Dutton cements his family's political dynasty by winning the elections for governor of Montana, the fight for Paradise Valley is coming to a head in season 5. The stakes are raised even higher, and Sheridan brings in several new players who could be crucial to the final fate of the Duttons and their ranch.
Indeed, the Yellowstone Dutton Ranch faces its biggest threat yet in Market Equities, the billionaire-backed real estate developers now represented by the cunningly devious Sarah Atwood. After using the Duttons' infighting to further weaken the family's hold on their land, Sarah stands to deliver the biggest and most lethal blow to ranch in Yellowstone season 5. As the show's cast continues to expand, so too does the gripping action and excitement in Taylor Sheridan's smash hit series with many questions left to answer in Yellowstone season 5, part 2.
Dawn Olivieri as Sarah Atwood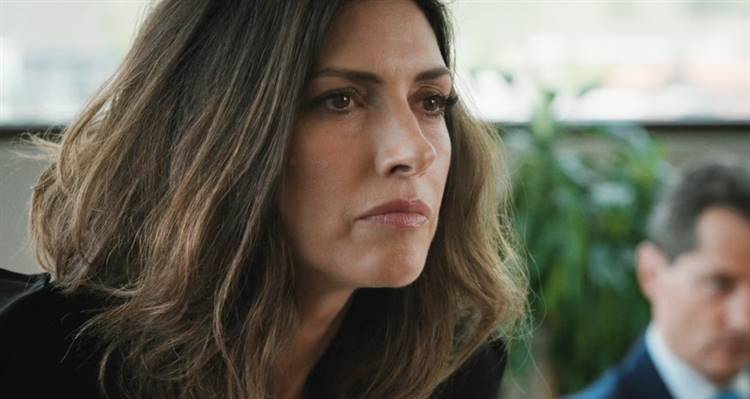 Called into Montana by Market Equities CEO Caroline Warner, Sarah Atwood knows how to fight the Duttons at their own dirty games. A modern femme fatale straight out of the Sheridanverse playbook, Sarah set her crosshair first on Jamie Dutton, whom she has seduced and completely turned against his own family. Through Sarah, the season 5 villain of the Yellowstone cast, Caroline Warner's promise of paving the Dutton Ranch may yet come to fruition. Sarah Atwood is played by Dawn Olivieri, who was Claire Dutton in the 1883 cast, and also appears as Dani in The Hot Zone, Amy in SEAL Team, and Ask in Double Threat.
Lilli Kay as Clara Brewer
As the new governor of Montana, John Dutton now has a personal assistant/secretary for official matters – Clara Brewer. Clara isn't a decision-maker on the team, and she mostly works in the background. That said, her seemingly harmless and soft-spoken demeanor belies the fact that she hears the ins and outs of the Duttons' plans, and is privy to the conversations of the governor's inner circle. Clara Brewer is played in the Yellowstone cast by Lilli Kay who also appears Fia in Your Honor and Penelope in Chambers.
Lainey Wilson as Abby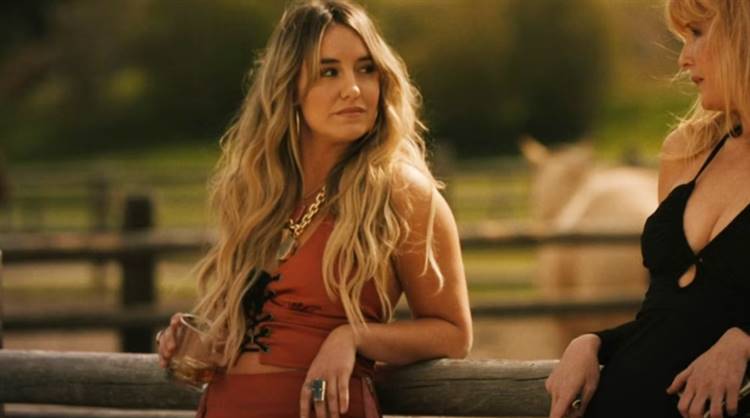 Abby's Yellowstone debut is a rare and relatively amiable first-time interaction with Beth Dutton, whom she meets at the party celebrating John's election win. Curiously, as a side character with no real stake in the fight for Paradise Valley, Abby is one of those cast members who could appear in other Taylor Sheridan shows and possibly connect the Sheridanverse – especially since her career as a singer could take her anywhere. Abby is notably romantically involved with Ryan, a supporting member of the Yellowstone cast. Playing the role of Abby is Lainey Wilson, a real-life chart-topping country singer whose songs have actually been used in previous episodes of Yellowstone.
Kai Caster as Rowdy
Rowdy had a short-lived but highly crucial time as part of the Yellowstone cast. Rather than the current events in the series, Rowdy appears in Yellowstone's flashbacks to the '90s, as a ranch hand not much older than young Rip Wheeler (Kyle Red Silverstein). It is later revealed that Rowdy had an important role to play in Beth and Rip's relationship, and even why Rip wears the Yellowstone brand. Rowdy is played by Kai Caster, who may be familiar to viewers as Dirk in The Baxters, Henry in A Girl Named Jo, and William in American Horror Story.
Orli Gottesman as Hailie
Hailie is the new love interest of Carter, the teenage ranch hand who was adopted by Rip and Beth. As the catalyst to a new romance, Hailie presents trouble – but she could also be exactly what Carter needs. Teenage actor Orli Gottesman plays Hailie in the Yellowstone cast and also appears as Britt in 1-800-Hot-Nite and Bethany in Adeline.