'Yellowstone' Star Kelly Reilly Drops a Bombshell About Beth and Rip in Season 5 After Her Character Learning About the Train Station
This story contains spoilers from Yellowstone.
Yellowstone season 5 part 2 has left fans with lots of questions. But if you ask actress Kelly Reilly — a.k.a. Beth Dutton — here's where she sees things headed.
Throughout the Paramount Network series' five-year run, fans fell for the tumultuous relationship between Beth and her husband Rip Wheeler (Cole Hauser). Recently, the actress revealed some thoughts about where the couple's romance may lead in an interview she did for the Blu-Ray and DVD release of Yellowstone season 5 part 1. In the featurette, Kelly voiced some doubts about Beth and Rip withstanding the test of time.
"Beth is haunted by her past," she explained, per Insider. "She has a lot of regrets and she has a lot of secrets that he doesn't know… there is something that is under the surface that will one day, I'm sure, come, and she's probably certain that she will lose him."
During Yellowstone Season 5 midseason finale, John Dutton (Kevin Costner) finally explained to Beth what the train station is. When asked what she wanted to know about it, she asked exactly what it was. "It's a trash can for everyone who's attacked us," John said.
Beth then told her father that Jamie will use everything he knows to destroy him. "He's made it clear," she stated. "If there's a place that our enemies go and they never come back, then I think that's the place for Jamie. What do you think, daddy?"
This proves without a doubt that Beth is done with her adopted brother. Could Rip be the one to drop him off at the station? But will Jamie tell him Beth's secret before he die?
Fans of the hit Western drama may know that the couple finally cemented their love in a surprise wedding ceremony in the season 4 finale. But as the twosome both had pasts before they made their romance work, Kelly inferred that some of the things Beth faced earlier in her life will circle back in a way fans may not expect.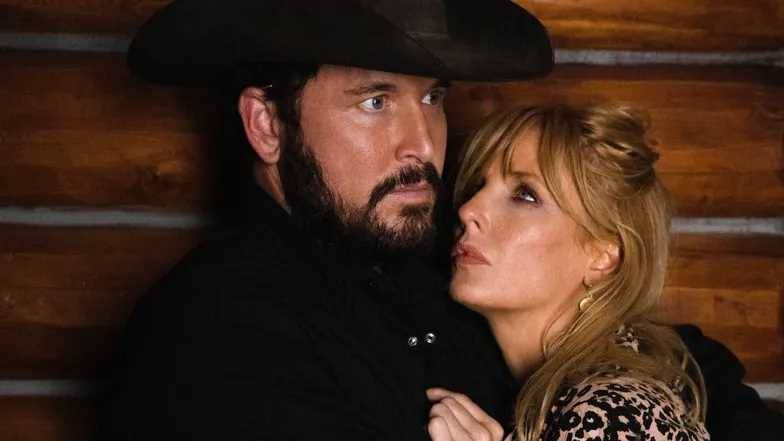 One of the things Kelly thinks will test Beth and Rip's relationship on Yellowstone? The fact that Beth can't have biological children with Rip. Viewers may remember how the only Dutton daughter was left unable to conceive because her adopted brother Jamie (Wes Bentley) allowed a doctor to secretly sterilize Beth after she got pregnant as a teenager. This is a secret she never told Rip and could have alarming consequences for them.
"She cannot switch that part of herself off. There's a tremendous sadness in that," she added. "[Rip] doesn't know any of that, and she's protecting him," she concluded. "So there's a weighted burden in her heart that she cannot share with him. He's trying to reassure her and love her, but he doesn't know the truth."
Will Jamie take this chance to turn the tables? As for how this will affect the married duo before the season finale, well… I guess we'll just have to tune in and find out.