WHAT! Brad Pitt PROPOSED Jennifer Aniston Just After His Split With Angelina Jolie?
Brad Pitt is one actor in Hollywood who is loved by people from all over the world. The Fight Club actor's charm is undeniable and not just fans but also A-List actresses across the globe can't resist the hottie, including Jennifer Aniston and Angelina Jolie.
Brad Pitt and Jennifer Aniston's love story is really filmy. And trust us when we say that. The couple was literally set up by their managers in 1998 and had fallen for each other from head to heels!
Brad Pitt and Jennifer Aniston got married in 2000 in Malibu in front of close friends and family including her BFFs Courteney Cox and David Schwimmer. Their wedding is the most luxurious Hollywood wedding ever. But the world came crashing down for the Friends actress when she got to know that while shooting for Mr. & Mrs. Smith the Fight Club actor had already fallen for Angelina Jolie.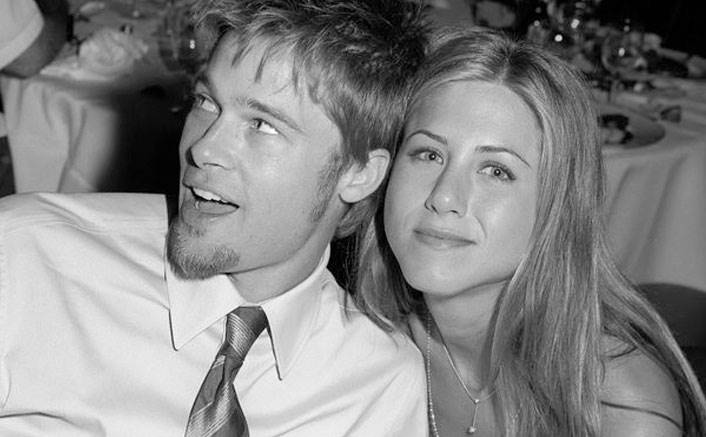 By 2005, the couple got divorced and Brad started living with Angelina Jolie in a live-in relationship. After being together for years, the Maleficent actress announced her divorce with the Fight Club actor and in 2016 the started living separately. And ever since then, the Fury actor has been linked to a lot of women including an ex-wife, Jennifer Aniston.
According to a report in OK! back in May 2019, Brad tried to get back to the Friends actress. The Once Upon A Time In Hollywood actor proposed the Murder Mystery actress for the second time. Yes, you read that right.
"Jen and Brad have been through so much together," the source claimed. "They know that it's going to be different this time."
The Morning Show star apparently couldn't resist saying 'Yes', when Brad popped the question.
Later, Gossip Cop debunked the rumours and called it fake. When Brad got to hear the news, he just laughed off and ignored it!