'Yellowstone' Star Kevin Costner's Divorce Hearing: What to Know About His Celebrity Lawyer
Laura Wasser has represented dozens of A-List celebrities, including Britney Spears, Johnny Depp, Angelina Jolie and Kim Kardashian
Kevin Costner and his wife, Christine Baumgartner, filed for divorce in May of this year and are due in court Wednesday for a case-management conference.
The couple, who share three children, had been married for 18 years before calling it quits.
Both Costner and Baumgartner filed for joint custody of their children as well.
Representing Costner in the proceedings is Laura Wasser, the go-to celebrity divorce attorney.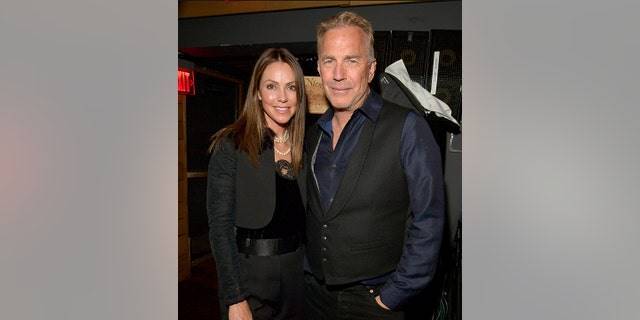 Wasser has earned the nickname "the disso queen" for her track record dissolving the marriages of the rich and famous, and charges $1,000 an hour for her services (and as of 2016, a $25,000 retainer).
"…I say to clients all the time, the more you argue, the more conflict there is, the more I get paid," Wasser told the New Yorker in 2022.
She has worked with everyone from Britney Spears to Angelina Jolie and is known for her tough but fair and personable approach to her clientele.
In fact, Wasser does not always advise divorce as an option.
"If you are about to embark upon a divorce, and you are a celebrity, think twice," she told DailyMail TV. "Do it in a really conscious way. Think about the lives you can affect. Think about the rest of your life and how you're going to have to interact with this person."
"Think about how you will be perceived if you come out swinging as opposed to coming out being kind and compassionate, and knowing that the person who you're divorcing is somebody who you once loved very much."
Wasser graduated from Loyola Law School and joined the law firm run by her father, Dennis Wasser, who is also a divorce attorney. The 55-year-old eventually became partner in the firm, Wasser, Cooperman, & Mandles.
Her first major celebrity client was Stevie Wonder in 2001. She teamed up with Johnnie Cochran to represent the music icon in a $30 million palimony suit filed by a former live-in girlfriend. The case was ultimately decided through mediation.
Her father, Dennis, did say in a 2016 Bloomberg profile about his daughter, "I don't think Stevie Wonder would make a move without talking to Laura."
Since then, she has worked with some of the most famous names in Hollywood as they have gone through their divorce proceedings, some more amicable than others.
On top of her case load (in 2022 The New Yorker reported it was roughly 100), Wasser has founded an online divorce service, It's Over Easy, and written two books, "It Doesn't Have to Be That Way: How to Divorce Without Destroying Your Family or Bankrupting Yourself" and "What to Expect When Getting Divorced."
She is so well-known in Hollywood, she supposedly served as the inspiration for Laura Dern's divorce lawyer character in 2019's "Marriage Story," which earned Dern a best supporting actress Oscar.
In an interview with Vulture at the time, Wasser did not comment on if it was true, but did confirm she let director Noah Baumbach film in her offices. (Wasser also represented Baumbach's ex, Jennifer Jason Leigh, during their divorce).