Why Jimmy Buffett On Blue Bloods Had Fans Feeling Some Type Of Way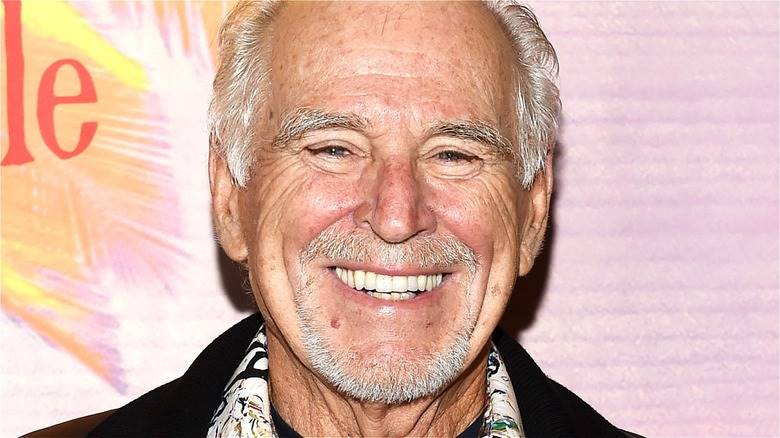 The CBS series "Blue Bloods" has had its fair share of famous guest stars over the course of its first 12 seasons. Everyone from "Entourage" star Kevin Dillon to "The Sopranos" actress Lorraine Bracco has popped up in the CBS drama. Notably, the series has also had quite a few musically inclined guest stars, including Carrie Underwood, Tony Bennett, and Lyle Lovett (via IMDb).
American singer Jimmy Buffett also once appeared in a short cameo appearance on the drama series. The "Margaritaville" singer doesn't act often, but he's got a solid filmography, previously appearing on shows like "Hawaii Five-0" and films such as Harmony Korine's "The Beach Bum" (via IMDb). Fans were plenty vocal about Buffett's uniquely plotted appearance. In "Blue Bloods," Buffett plays a con artist named Dickey Delaney who poses as Buffett in one of the opening scenes of Season 12, Episode 11 ("On the Arm"). He later also appears as himself.
Detective Danny Reagan (Donnie Wahlberg) is so excited when he sees "Buffett" that he decides to pick up the musician's tab. The trouble is the man is not Buffett, but a lookalike taking advantage of a gene pool coincidence. Danny is typically chasing down murderers, so seeing him target a celebrity impersonator was certainly a change for the series, and fans had plenty of thoughts. 
The stakes weren't high enough for some fans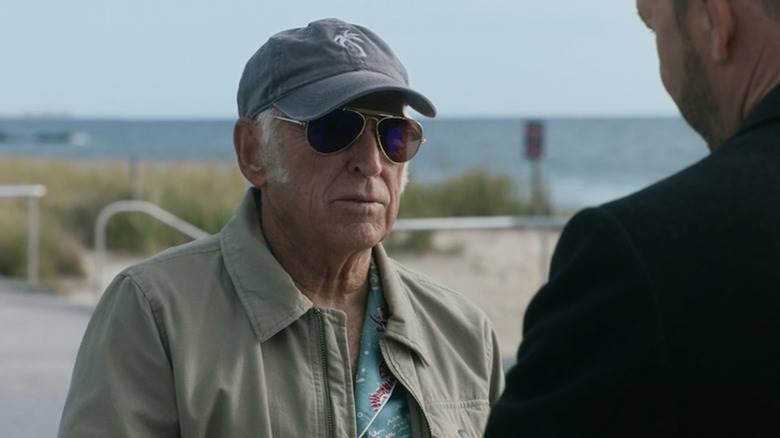 There is no arguing that Buffett is a big guest star for "Blue Bloods" to land. The musician has a dedicated following and is selective about his acting roles, but some fans have been vocal about the fact that the way he was put into the series was perhaps a bit too cheesy and lightweight for a show that oftentimes take an unflinching look at modern day policing in New York City. 
"['Blue Bloods'] has gone on too long. I don't usually but I stayed just to see why Jimmy Buffett needed the money. How sad for all involved," u/laramie66 wrote in subreddit kicked off by a fan expressing disappointment in the recent episode. 
"The Jimmy Buffett appearance was totally wasted on the weak storyline and huge plot-holes," u/kashell2000 wrote.
"Each storyline was pointless, borderline absurd..." u/bu2fusul added. The episode did keep things fairly low stakes across the board. While Reagan is hunting down his fake Buffett (eventually with the help of the real Buffett), Erin Reagan (Bridget Moynahan) is dealing with a critical blog, Frank is tacking a cop who may be taking too much advantage of police discounts, and Jamie Reagan (Will Estes) is struggling with friction with other officers in his position as desk sergeant. 
Other fans still loved seeing Buffett in a double role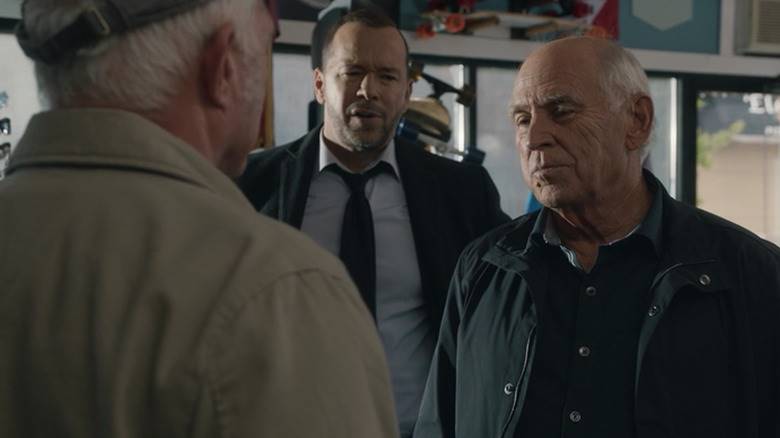 In "On the Arm," the real Jimmy Buffett himself comes to see Danny Reagan, explaining that he knows about the detective's run-in with Delaney. It all leads to Buffett talking to Buffett in a scene and giving himself a hug. As it turns out, Buffett knows about Delaney's scam and has been okay with it until he gets a free meal from a cop. The double Buffett tricks were too much for some fans, but others loved the absurdity of it all and called it a refreshing episode for the series. 
"'Blue Bloods' very rarely cuts loose and does something for fun. While the show is rarely wholly grim, it is just as rarely outright fun. The last time the writers did something for kicks was 'The Bullitt Mustang' way back in season six. This time it's Jimmy Buffett and Jimmy Buffett's doppelgänger both played by the genuine article," IMDb user melissacravensmarketing wrote in a positive review. 
"Such [an] unusually refreshingly unique episode," Top_Dawg_Critic added in another. When the guest appearance was announced, plenty of fans expressed excitement on the show's Instagram page too. "Jimmy Buffett in the House that's a once in a lifetime thing that is so cool!" mollymulrennan commented on a preview. 
Buffett's appearance may have split fans, but where else are you going to see Buffett scold himself and then offer himself a hug while Danny Reagan watches on as if he's in a "Twilight Zone" episode? Fins up.