Jennifer Grey Explained Why She Never Reprised Her Friends Guest Role
The Friends series premiere was the one where Jennifer Aniston's Rachel Green ran out on her wedding to Barry. Later in Season 1, Barry (Mitchell Whitfield) was engaged to Rachel's former best friend and bridesmaid Mindy, played by Jennifer Grey. When NBC invited the Dirty Dancing star back to reprise the role a year later, however, she turned down the opportunity, and Jana Marie Hupp took over as Mindy. "When they asked me to come back, I said I couldn't," Grey recalled in a recent MediaVillage interview.
The reason? "When I did it, I had such bad anxiety because they kept changing the script," she explained. "It's very hard to be a guest star because you're not a part of it, and you're really trying to figure it all out. They were trying to figure out what the character was, what the scene was, and it was changing, and changing, and changing. It all made me so anxious that I could barely do it."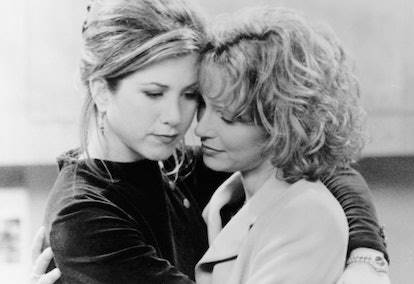 Sharing that she didn't know "what was going on" with her at the time, that actor said she also turned down a Saturday Night Live gig around the same time. "I had a lot of performance anxiety, and I just didn't understand at that time that I needed help in the anxiety department," Grey continued. "It makes me sad that I would say no to continuing on Friends or doing Saturday Night Live because of my anxiety. The truth is, I wished I had people to help me navigate that kind of fear. But I couldn't be there until I was there."
Describing herself as a "fan of the show" before she played Mindy, Grey also had a close relationship with one Friends supporting cast member: her best friend since high school is Maggie Wheeler, aka Janis. "When we were in highschool [Maggie Wheeler] and I were partners in crime, getting into all kinds of mischief (a nice word for it)," the Ferris Bueller's Day Off alum captioned a January 2022 Instagram post, attaching a throwback photo of them with a macaw named Chica. "My fear of birds made Maggie, the braver of our wild twosome, the obvious choice."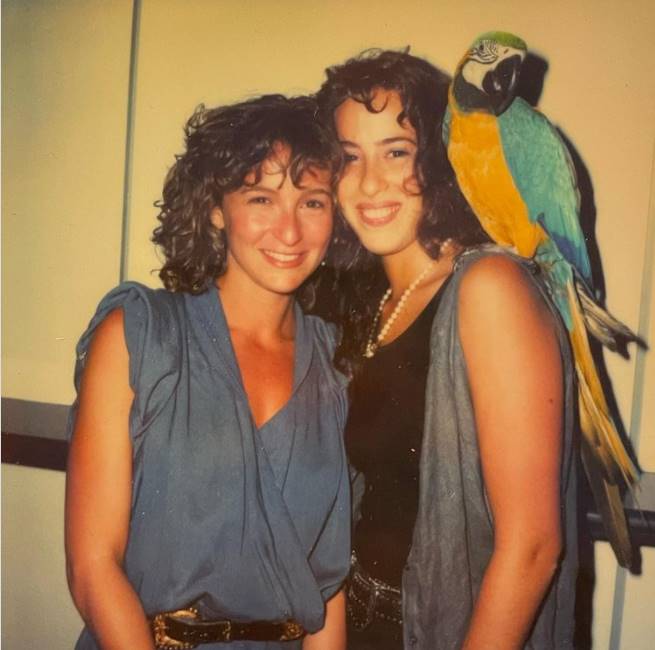 Though she said she doesn't get much recognition for her Friends guest role, Grey opened up earlier this year about playing Frances "Baby" Houseman opposite the late Patrick Swayze in 1987's Dirty Dancing. "It gets me every time," she told People in February. "It feels like I'm living it when I'm watching it. And then I'm realizing that Patrick is gone."
Grey will reportedly reprise her role as Baby in an upcoming Dirty Dancing sequel, which was originally slated for a 2024 release. She had one major condition before making her decision, though. "My whole job with this, is to get it right, get it really right, in Patrick's honor, in honor of all of the fans' relationship with the movie. If you're going to do that movie again, it has to be right," she revealed on Good Morning America in January. "It's definitely happening. I'm very excited to say that. It's something I refuse to do unless it's perfect, so I'm doing my very best to make sure we honor it."