"Friends" is one of the most beloved TV shows of all time. The series not only made its stars like Jennifer Aniston and Courteney Cox a household name, but it has also become a pop culture phenomenon with fans across the globe. During the show's 10-season run, many big-name celebs guest-starred on the series, such as George Clooney, Robin Williams, Julia Roberts, Reese Witherspoon, Brad Pitt, Bruce Willis, Tom Selleck, Denise Richards, Freddie Prinze Jr., Susan Sarandon, Anna Farris, and so many more.
One guest star who ended up becoming a huge part of the cast in the later seasons was Paul Rudd. The actor portrayed the character of Mike Hannigan, the quirky musician love interest for Lisa Kudrow's Phoebe Buffay. After Phoebe and Mike began dating, their relationship took off, and the pair even got married. By the end of the series, the couple were talking about starting a family together.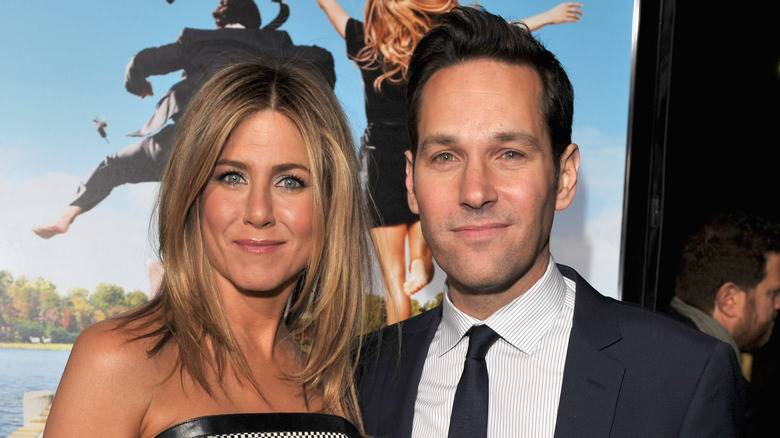 "I never knew that I was going to be in as many [episodes] as I was. But it also felt strange. I was in that last episode, and I just thought, 'I shouldn't be here,'" Rudd previously told Entertainment Weekly. While fans loved Rudd's character, there is at least one person who may agree with his sentiments, and that's his "Friends"-loving daughter.
Paul Rudd played Mike Hannigan on Friends
During a 2023 appearance on "Watch What Happens Live," Paul Rudd revealed that his teenage daughter loves "Friends" but doesn't exactly like the fact that he had a role on the series. "About a year ago or two years ago, my daughter really loved 'Friends,' and she kind of started watching all of them from the beginning and kept going," Rudd explained (via Insider). "And I didn't tell her I was on it, and then she discovered that, and then the first thing she said is, 'What was going on with your hair?' and then, like, 'Ew, that sweater,'" he added.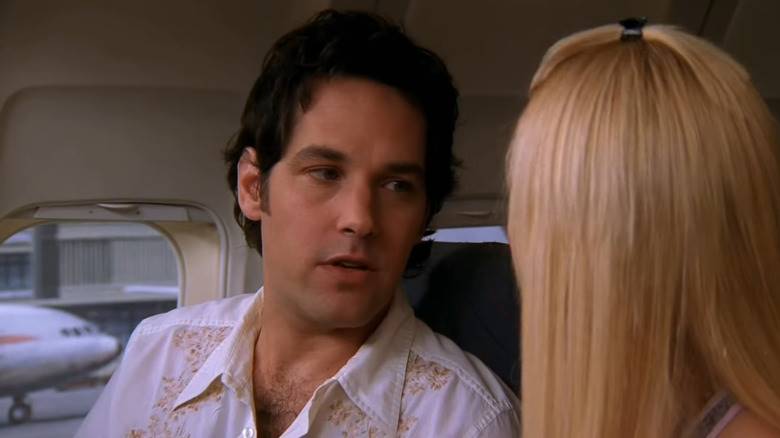 However, that wasn't the first time Rudd got candid about his daughter's dislike for his "Friends" role. The actor revealed that while watching the show with his daughter, Darby, he would often try to talk to her about an episode, but she didn't care much for his anecdotes. "I hadn't really revisited many of those episodes. But now that she's watching it, it's like, 'Oh, I remember this,' and I tell her some story about it. ... I'm far enough away from some things now that I can allow myself to be a little nostalgic about it," he revealed to People in 2021. "But then she'll just be like, 'Well, you're not Joey.'"
While Rudd's daughter may not be a fan of his time on "Friends," many fans feel differently and love that the actor is still close with his former co-star Jennifer Aniston.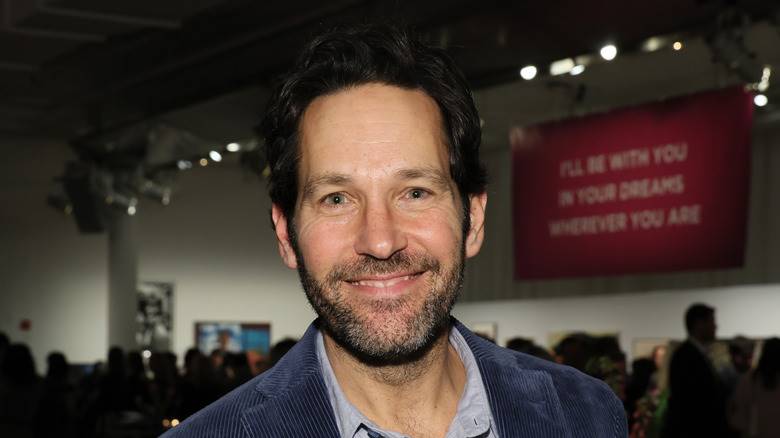 Paul Rudd and Jennifer Aniston are close friends
Paul Rudd may not have been a core member of the "Friends" cast, but he did have a very strong connection to at least one of the actors on the show. Before landing the role of Mike Hannigan, Rudd had previously worked with Jennifer Aniston, who played Rachel Green on the show. Rudd and Aniston starred in two films together in 1998, including "The Object of My Affection," where Aniston finds herself single and pregnant while falling in love with her gay best friend. The other movie was "The Newton Boys," which had a stellar cast that included Woody Harrelson, Liam Neeson, Ethan Hawke, Matthew McConaughey, and many more.
Even after "Friends" ended, Rudd and Aniston kept their connection, starring in the 2012 comedy "Wanderlust" together. While promoting the film, the pair were asked if it was awkward for them to kiss each other on screen. "Nah. I've kissed him for years," Aniston told GQ. "We've made out for decades," Rudd added.
So, while Rudd's daughter might not appreciate the star power and excitement he brought to the "Friends" generation, the role seemed to help cement his friendship with Aniston, which could lead to even more collaborations between the pair in the future.