Donnie Wahlberg Confirms What We Suspected All Along About Working With Jennifer Esposito On Blue Bloods !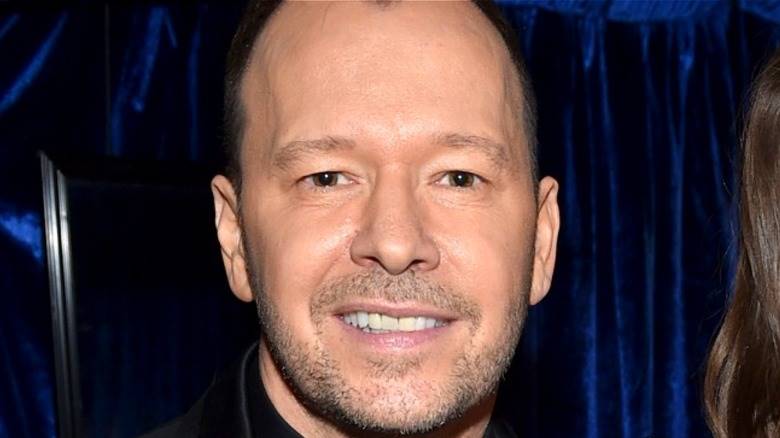 CBS' "Blue Bloods" has seen a revolving door of familiar faces coming in and out of the cop drama over the course of 10 seasons, from "Sopranos" star Steve Schirripa becoming a regular cast member in Season 6 to guest stars like Kevin Dillon and Michael Imperioli portraying arcs on a handful of episodes. One familiar face who was a regular cast member early in the series was Jennifer Esposito, and the actor remains a fan favorite.
Esposito played Detective Jackie Curatola, Danny Reagan's (Donnie Wahlberg) partner, on the drama from 2010 to 2012. Curatola was able to go toe-to-toe with the sometimes aggressive Reagan and call him to task when it was necessary. She was a powerful force on the show but left the series after a medical emergency and ensuing disagreements with CBS over her departure (via Country Living). Wahlberg, however, has confirmed what many fans likely already knew about the relationship behind the on-screen chemistry between the two fictional partners.
Each partner brings 'something different,' Donnie Wahlberg says
Jennifer Esposito made "boring lines hysterical" and "throwaway lines authentic," Donnie Wahlberg said of his former co-star (via CBS). The actor and musician went on to call the actor a "great partner" and "a great actor and friend."
"The beauty of having had these different partners is that they each bring something different to react to," Wahlberg said of the changes to the "Blue Bloods" cast. Wahlberg's Reagan is currently teamed up with Marisa Ramirez's Maria Baez, who has proven to be a worthy successor to Esposito's strong-willed Curatola. "When Marisa came along, I knew immediately she would be a lifelong friend. Marisa came in, and she was just a solid person and actor, a solid partner on camera and off," Wahlberg said of Ramirez, who has appeared on nearly 200 episodes of "Blue Bloods" compared to Esposito's 46.
Though Esposito has had public disagreements with the producers of "Blue Bloods," she has offered nothing but praise for Wahlberg. "We had so much fun," she told People years after her departure. She called Wahlberg "one of the best people [she's] worked with."
Esposito's character took a leave of absence after signs of stress, so a return to the series could always be in the cards. In the meantime, Esposito has kept busy since her controversial 2012 departure, having appeared in multiple episodes of shows like "The Boys" and "Law and Order: Special Victims Unit."