Outlander boss confirms beloved characters won't return for season 7
Outlander season seven is on a mid-season break with the final episodes reported to air in early 2024.
As fans anxiously wait to see what's in store for Jamie Fraser (played by Sam Heughan) and Claire Fraser (Caitriona Balfe), many have questioned the absence of Marsali (Lauren Lyle) and Fergus (Cesar Domby).
Speaking exclusively to Express.co.uk, executive producer Maril Davis confirmed the beloved pair won't appear.
Maril confirmed: "No unfortunately, we'll not see Marsali and Fergus this season.
"You know, Lauren was busy with a couple of other things as was Cesar so you know that was purposely in talking with those actors and where we decided to take this season, we don't see their stories unfortunately."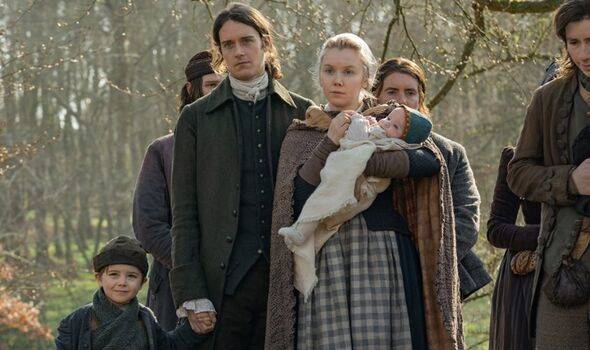 Outlander fans last saw Marsali and Fergus in season six when they left Fraser's Ridge to provide a better life for their children.
They had faced difficulties regarding the birth of their son Henri-Christian who was born with dwarfism and many settlers thought he was punishment from God.
Fergus was ashamed of not being able to protect and provide for his family so attempted to end his own life.
He was stopped by Jamie, who along with his Aunt Jocasta (Maria Doyle Kennedy) arranged for Fergus to work in a print shop in New Bern.