1883 Star Reflects On Filming Their Death In The Yellowstone Prequel
Yellowstone prequel show 1883 features a handful of hard-hitting character deaths, and one star now reflects on just how emotional filming his was.
Warning! Spoilers ahead for 1883.
1883 star Eric Nelsen reflects on filming his character's death in the Yellowstone prequel show, recalling just how emotional it was on set that day. First released on Paramount Plus last year and now airing on Paramount Network, 1883 follows James Dutton (Tim McGraw) and his family as they make the trek from Texas to Oregon, eventually establishing the Yellowstone ranch in Montana. The show features a handful of hard-hitting character deaths throughout its ten-episode run, but the death of Nelsen's Ennis in episode 5 is a particularly powerful moment in the show.
Now, in a recent interview with TVLine, Nelsen reflects on what it was like to film Ennis' death scene in 1883. The star recalls emotions running especially high on set that day, largely due to Isabel May's strong performance as Elsa Dutton. LaMonica Garrett, who plays Thomas in the show, reveals that the emotion even extended to Nelsen's other costars as well, who were watching it play out from the sidelines. Check out the comments from Nelsen and Garrett below: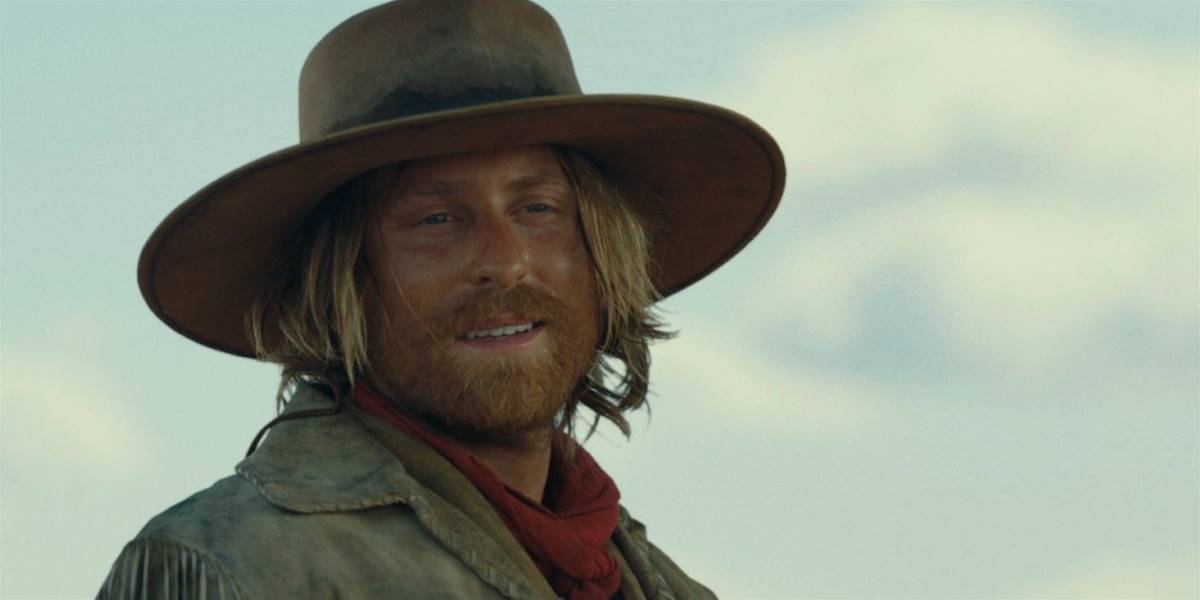 Nelsen: "As an actor, I underestimated that day. Because I was like, 'Well, I just lay there the whole time. Everybody else is emotional around me, and I just get to lay there throughout the filming process.' Oh my God, that was the hardest thing I had to shoot out of the entire show!"
"Because of the emotion that I was feeling from Isabel and the emotion I was feeling from the entire cast, because everybody's there witnessing this, it took everything I had in me not to be bawling, crying, myself. I just felt Isabel May's pain and Elsa's, you know, just every emotion she was going through. She's screaming on me, she's like pulling me apart emotionally. Literally, I was just trying so hard not to cry just based off of her reactions to it all.
"I thought I was going to be… laying down and having a nice, easy day that day. But no, it was incredibly, incredibly emotionally draining, even for me, even when I'm just lying there with my eyes closed."
Garrett: "Sam [Elliott], me and James [Landry] Hébert were sitting on our horses off camera, just watching the whole thing. We all look at each other, and there's tears in all of our eyes."
Why Ennis' Death Is Important In 1883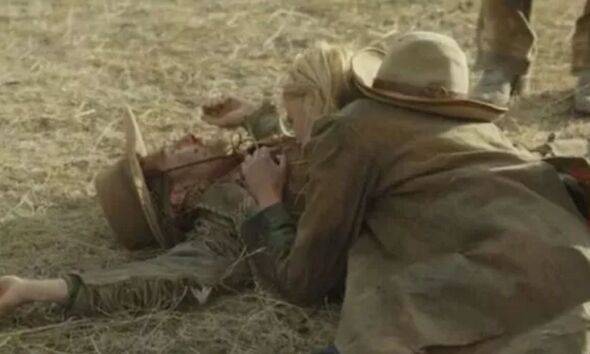 Elsa, really, is the main character in 1883, more than McGraw's James or Elliott's Shea Brennan. The show chronicles her journey from an eager and adventurous but still naive young woman to essentially a mature, self-assured cowhand. Over the course of their journey West in 1883, Elsa experiences true love, deep loss, horrifying violence, and pure freedom. Elsa essentially lives in a lifetime over the course of a few weeks.
Although it represents one of 1883's most emotional deaths, Ennis' demise is ultimately a crucial part of Elsa's journey. Ennis was Elsa's first real love, and she loses her virginity to him, an important plot point to help further represent her transition into becoming a woman. The strength of Elsa's love for Ennis only makes his death more traumatic, and she is left somewhat hardened both emotionally and physically by the experience.
Ennis' death also speaks to a key theme of the show, namely that life in 1883 was hard and extremely unforgiving. Ennis death isn't the last shocking demise of the show, nor is it perhaps the most impactful, but it is a key story point that helps to further Elsa's 1883 journey and make the show all the more memorable.