CBS viewers were overjoyed on Friday night when a classic TV favourite popped in for a guest appearance on the popular police drama Blue Bloods.
Larry Manetti, best known for his role as Orville 'Rick' Wright on the original Magnum PI, appeared in the 18th episode of season 13, Family Matters, as retired police sergeant Sam Velucci.
Having made guest spots in the revived Magnum PI over the years, fans were thrilled to see him in the hit Tom Selleck drama, though sadly they never shared the screen together.
Wanda Johnson tweeted: "Great to see Larry Manetti, aka Rick, and Tom Selleck reunited.
"I am a huge fan of both Blue Bloods and Magnum PI. Great episode tonight."
READ MORE: Strictly Come Dancing pro quits as BBC confirms judges will return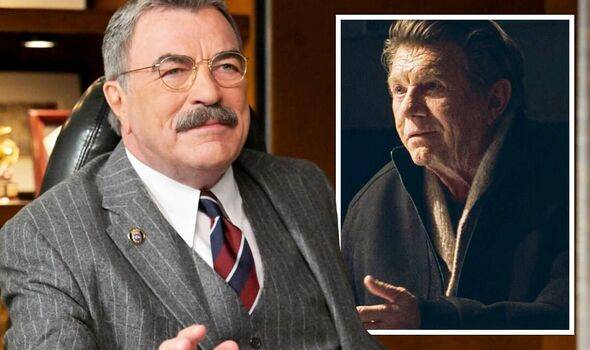 @gnbklyn said: "Great show tonight. Really good to see Larry Manetti, just wish we had seen him and Tom in a scene or two.
"Maybe the writers can find a reason to bring him back in season 14? Keep up the good work @BlueBloods_CBS."
@wahlberg4evaluv exclaimed: "Larry Manetti!! Wow I knew he was supposed to be on #bluebloods soon, he's on this one!"
"Great to see Rick (Magnum PI) in the show!" @thunderroom said. "Wondering if Tom will make a cameo in the reboot? Could be interesting in the old Ferrari?"
Don't miss... Drops of God star drank 'a lot of wine' to prepare [EXCLUSIVE] Yellowjackets major mystery 'won't be solved' until season 3 [INTERVIEW] Blue Bloods' Frank Reagan in fiery row with Abigail [LATEST]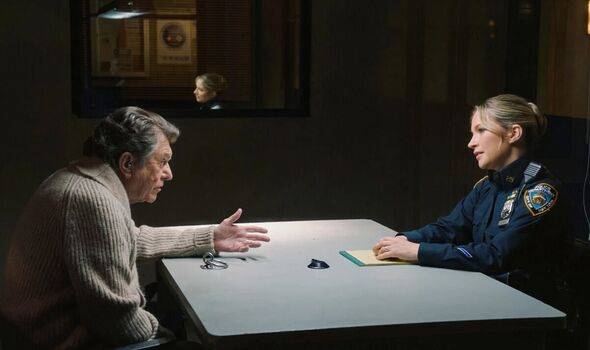 @HessThe added: "#BlueBloods Rick and Thomas in the same episode again..... This is so great."
And @mktgirl24 asked: "Wonder if Selleck got to spend any time with his former Magnum buddy, Larry Manetti, during the filming of tonight's show?"
Thankfully, a behind-the-scenes snap has confirmed Selleck and Manetti were able to reunite at the Reagan house despite not sharing any scenes together.
Much like the actor, Manetti's character Sam used a wheelchair in the episode, prompting the Magnum PI star to open up on his recent health struggles for the first time.
He told TV Insider: "I am [in a wheelchair], too. I've never said this before in an interview, but I had a stroke seven years ago.
"I'm pretty capable, except that I have a very, very difficult time walking.
"It was extremely courageous of them to use a handicapped actor, not knowing what his capabilities are, and putting him on the show. But I had a good time zipping around in that thing on the set."
As Blue Bloods heads towards the final episode of the season, it's currently unknown if Manetti's was a one-off appearance or the introduction of a new recurring character.
After thrilling fans back in the day as Rick and Thomas, hopefully the two Magnum co-stars will have more chances to reunite going forward.
Blue Bloods season 13 continues Fridays on CBS in the USA and the following Mondays on Sky Witness in the UK.